WBUR The Artery: 12 Plays And Musicals That Mattered In Boston This Year
This post is an excerpt of The Artery.
Lyric Stage Company of Boston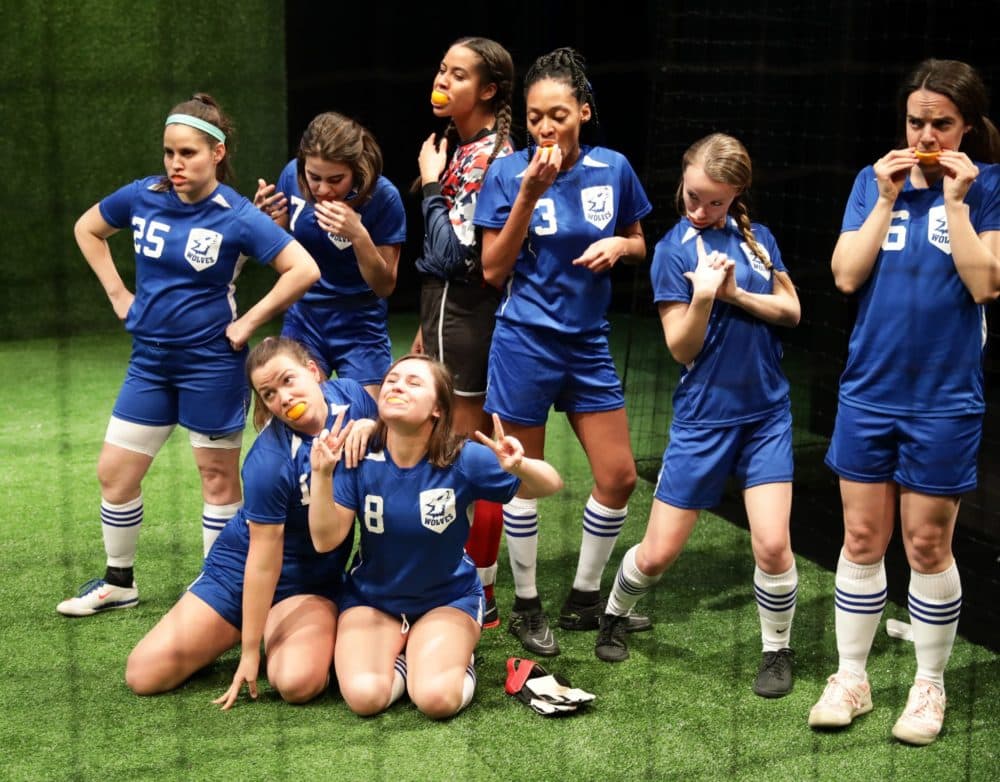 This 2016 play, a finalist for the 2017 Pulitzer Prize, marked an impressive dramaturgical debut by writer Sarah DeLappe, who used her youthful experience on a girls' soccer team to create a microcosm of female adolescence. In the playwright's words, the work is "a portrait of teenage girls as human beings" that, in the Lyric staging, proved a stretching, kicking, jumping-jacking whole and the sum of its idiosyncratic parts. Taking the form of a series of chatty warm-ups by the titular team, neatly packed into the 90 minutes allotted a soccer match, the play features random, overlapping dialogue that pings around faster than even the most deftly propelled ball. But what is most striking about it, even if you don't catch every word amid the shifting alliances and butt kicks, is that it takes its nine strong, budding personalities seriously even as it lays out the near-comic cacophony in their heads — fed by parents, politics, schoolwork, social media and a lifetime of shared pop-cultural references. A. Nora Long was at the helm of the fast-moving, high-prancing production set on an AstroTurf slope surrounded by protective netting. And the nine Wolves, most portrayed by recent graduates of respected actor-training programs, were convincing in both their ferocity as a huddled, howling pack and their vulnerabilities as individuals bravely groping toward adulthood.
— Carolyn Clay